Data Protection has a long and storied 70 years of history, with Asigra entering the backup & recovery arms race in April of 1986. Asigra's pioneering agentless technology and innovative products have changed the way a generation of IT professionals manage modern data recovery. However, after several decades of making significant technological advances and the company establishing itself as a leader in the data protection industry, Asigra needs to adapt with the times to remain at the cutting edge of this cloud digital transformation.
Cloud Shift Impacts All IT Markets
All established software vendors, including new and legacy Data Protection vendors, are facing tectonic shifts. The industry has completely changed over the past 10 years due to the introduction and popularization of cloud. Cloud has given rise to microservices, such as SaaS, and created an entirely new commercial relationship that customers have with their software vendors.
As IT spending continues to shift to public cloud computing, it is estimated that by 2024, more than 45% of IT spending would have shifted from traditional solutions to cloud. This creates an opportunity for both IT leaders and software vendors to enable digital business transformation or fall behind. Figure 1 illustrates how Asigra has evolved to embrace this market shift.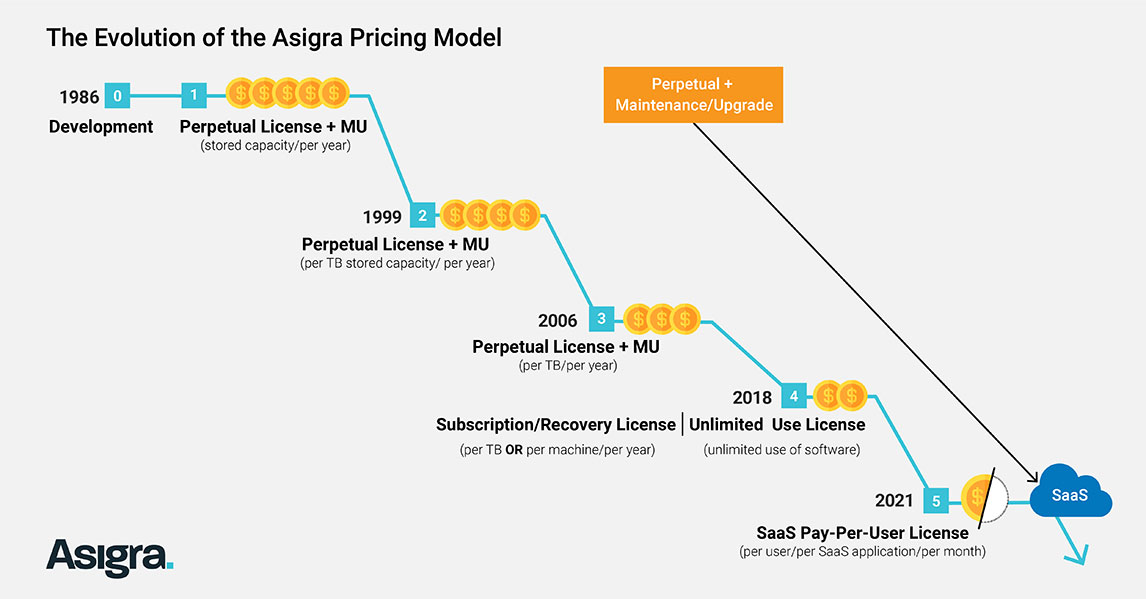 Figure 1: Asigra Business Model Evolution
Leading Backup since 1986
Trusted since 1986, Asigra has continually pioneered the way organizations backup, secure, and restore data for everything from endpoint devices to entire data centers. Asigra's award winning Cloud Backup™ platform is the most comprehensive solution to help customers securely store and restore data on demand.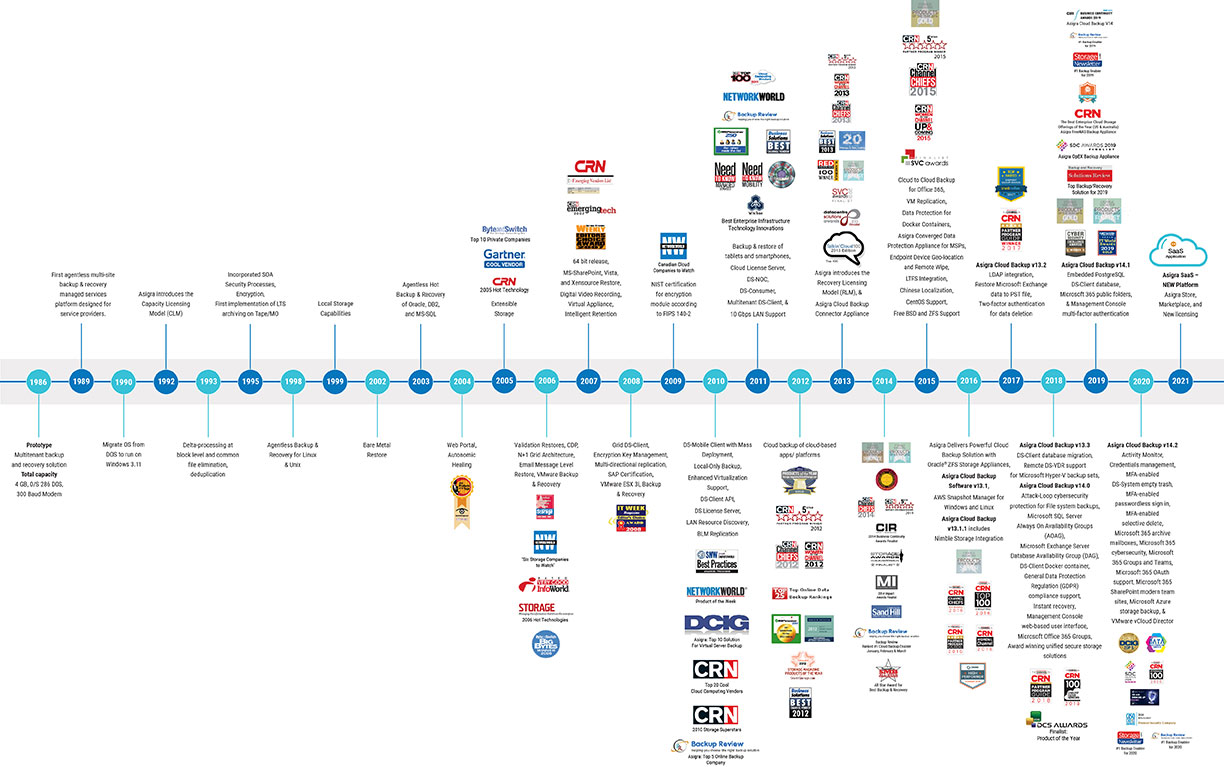 Figure 2: Asigra Product Evolution Timeline
Since Asigra's inception, solving problems for its customers and innovating has always been at the core of the company's DNA. Asigra is credited with unveiling the industry's first Agentless Multi-site Backup, introducing Bi-Directional malware scanning for backups, and its latest innovation provides protection for Microsoft 365 data against a new wave of immutability subversion attacks using step-up or Deep Multi-Factor Authentication (Deep MFA) to protect users with access-sensitive application controls. Asigra is also widely recognized for its award-winning unified secure storage solutions that integrates both hardware and backup with built-in features like replication, deduplication, and compression.
Where do we go from here...? With cloud computing firmly established as the new normal for enterprise IT, Asigra will once again adapt to an even more digital future. CIOs are looking to adopt a multicloud strategy to address specific issues, such as reducing vendor lock-in or mitigating service disruption risks. Recognizing the importance of application data portability and protection as an integral part of a multicloud strategy, Asigra plans to utilize its agentless technology and wealth of over three decades of experience to once again rise to the occasion in supporting the needs of its customers.

Figure 3: Asigra Cloud Protection
Cloudy days ahead with SaaS "reign"
If 2020 taught us anything, it is that migrating core applications and systems to the cloud is nothing new. However, the pace of this digital transformation has undeniably accelerated andmwith it is an increased appetite for moving more and more functionality and data to cloud based solutions. For example, the latest Gartner IT spending forecast shows that spending on cloud system infrastructure services grew from $44 billion in 2019 to $63 billion in 2020, and it is expected to reach $81 billion by 2022. In contrast, spending on data center systems was projected to be $188 billion in 2020, a 10% decrease from 2019.
As a business who wants to adopt SaaS services, you need not worry about the issue of service availability; every vendor has architected an environment that provides a fair standard of availability. You need to be concerned about the common issue of protecting the data you use within any given SaaS platform. Corruption, deletion and loss are all real concerns around data in any application. It's the very reason you have backups on premises and SaaS apps shouldn't get a free pass when it comes to backup and data recovery.

Figure 4: Asigra SaaS Protection Topology
Far too many businesses assume their data is being backed up by these providers as part of their monthly or annual fees, but that's often not the case. Using a SaaS data protection platform ensures the data in Microsoft 365, G Suite, Salesforce.com, and other common SaaS solutions is always backed up and ready for a speedy restoration if things go sideways.
As the new decade begins, CIOs should consider how these factors will influence their cloud adoption and migration plans for years to come, taking steps now to thrive in a SaaS-first era.
Take this Journey with Us
To try the Asigra Cloud Backup platform today contact us.
Find answers to the business challenges you face with an Asigra Cloud Backup solution that brings together everything you need – It's so much more than file backup. It's VM backup, container backup, physical host backup, cyber security, compliance management, simplified data management and accessibility, cloud SaaS protection and the choice between Incremental Forever and Changed Block tracking. You'll be up and running quickly with a scalable, cost-effective solution that works with your existing investments.