Offer
As a FreeNAS user, you can back up and restore the following at no charge:
10
physical machines
10
virtual machines
10
cloud user accounts
10
replication
1
TB of storage
Have a question?
Contact us for more information about FreeNAS/TrueNAS Core
For more information on the Asigra Plugin for FreeNAS, visit the iXsytems blog.
Before following the below steps, please ensure to download and install the FreeNAS application ISO from the FreeNAS.org website. Once you've successfully installed and configured the FreeNAS application you can add the Asigra Plugin from the FreeNAS dropdown menu. Once the plugin has been installed, you will be prompted to "Register" the Asigra Plugin, after which you can commence by following these 5 easy steps.
Completing the registration process
You will receive an email from Asigra asking you to confirm your email address. Click the link in the email to complete the registration process.
Configuring the DS-System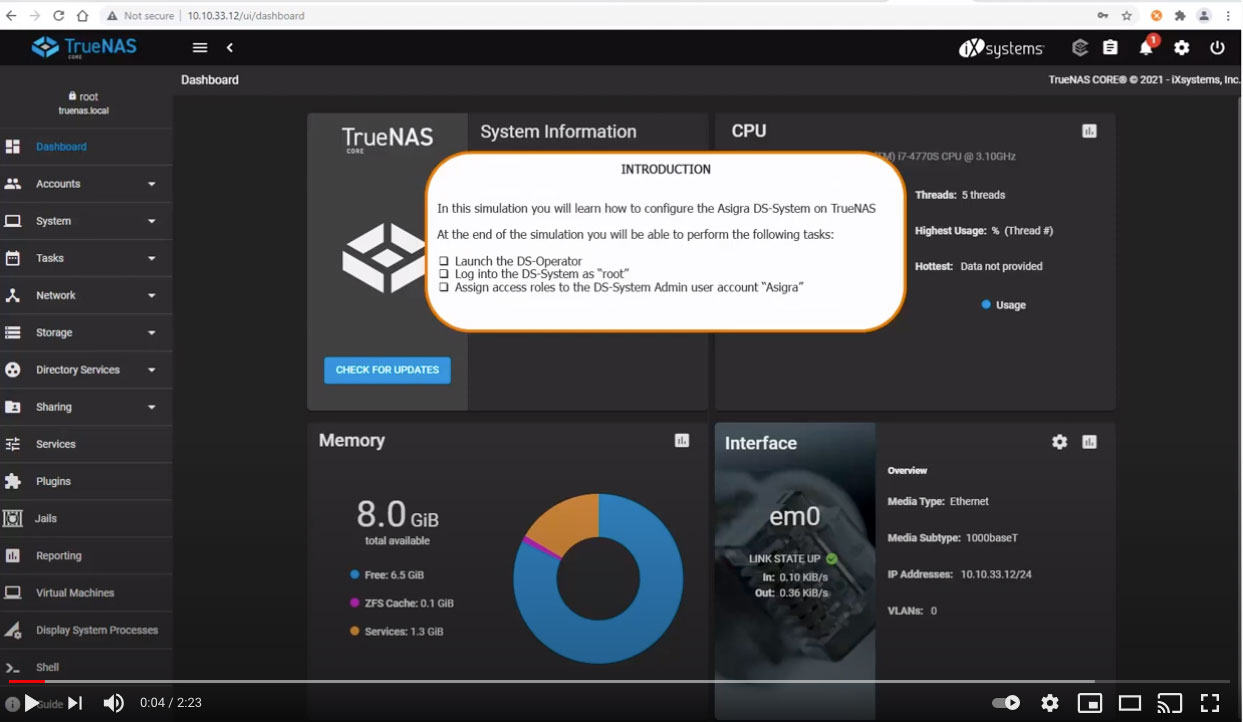 Video 1: Step 4 – Logon to FreeNAS Web UI
Log on to the FreeNAS web UI as the root user
Connect to the DS-System using DS-Operator.
Assign access roles to the DS-System Admin user.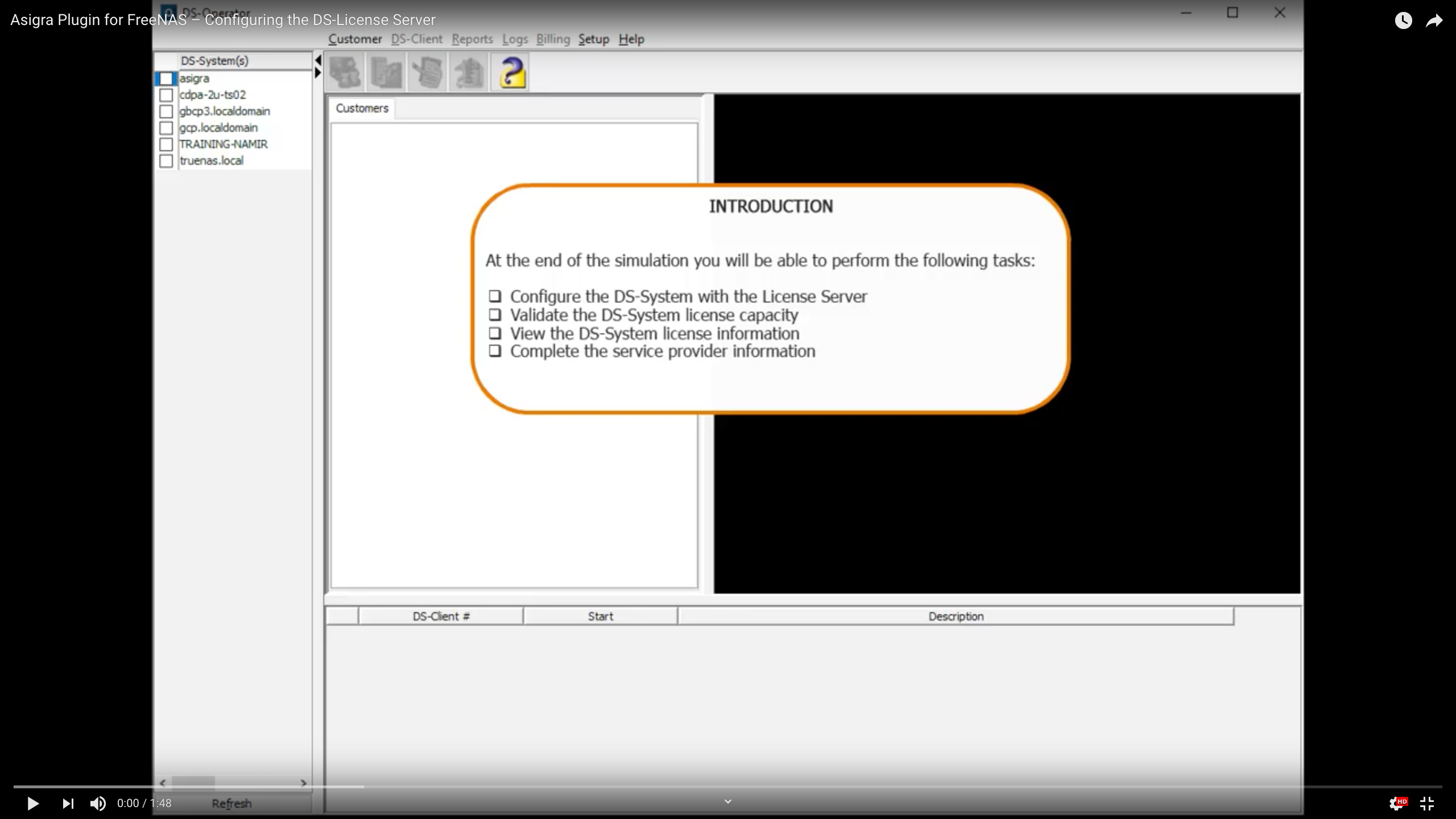 Video 2: Step 4 – Configure DS-License Server
Configure the DS-License Server.
Configure the service provider information.
User Documentation
For detailed information on how to use the Asigra software, refer to the following documentation:
Get More
Want more info about the Asigra TrueNAS Appliance
Learn more
Know what it feels like to have a seamless process in place for any backup issue.
Invest in a process for any scenario that meets the needs of your customers and keeps their data from being exposed.