Asigra Appliances
Choosing the correct backup appliance for your organization's backup operations can be challenging. It's important to consider the impact it could have on your productivity and bottom-line when deployed.
With Asigra backup appliances, you'll have the options when it comes to procuring new backup appliances. You can either obtain new capabilities and equipment as a capital expense (CapEx), or you can obtain them as an operating expense (OpEx).
Asigra TrueNAS Appliance
(CapEx)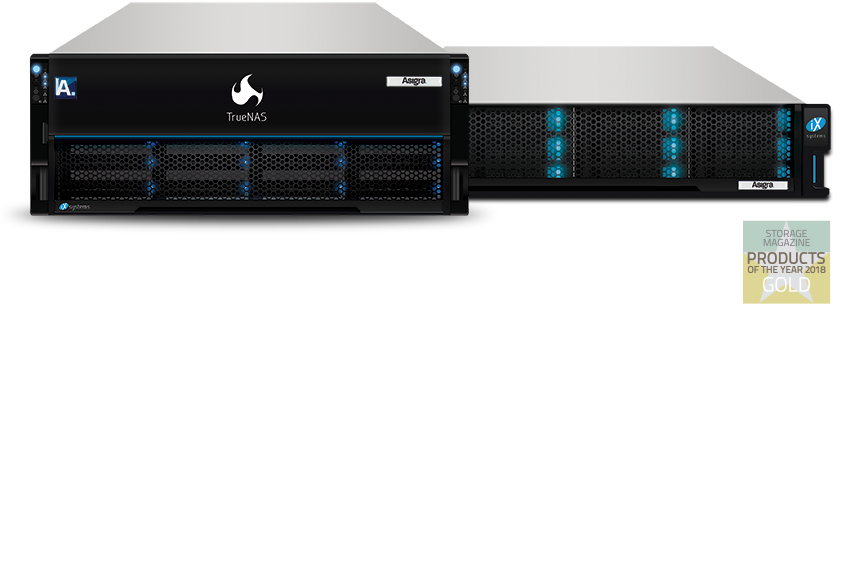 Asigra Cloud Backup Appliance
powered by Zadara (OpEx)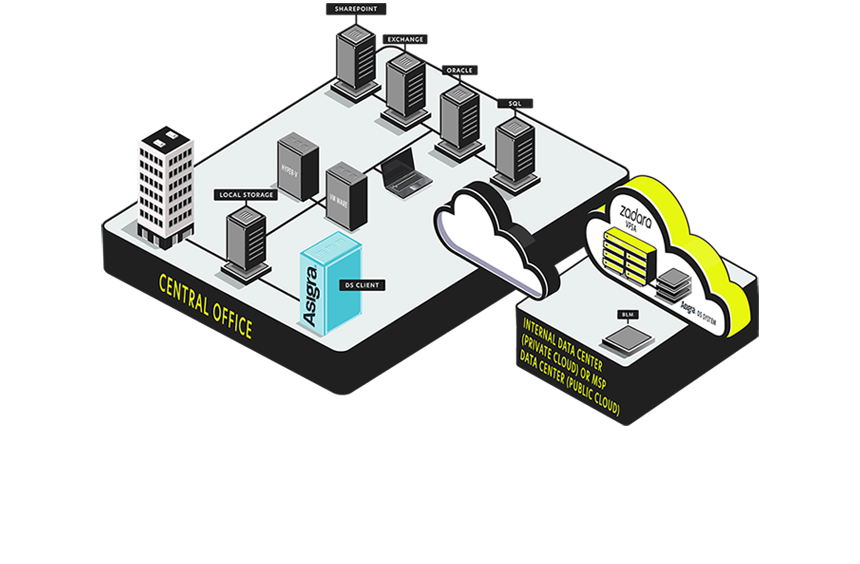 Own or Pay-as-You-Go Asigra Appliances?
CapEx or OpEx? When it comes to data protection appliances, which one is right for your business? No two organizations are going to have the same wants, needs or goals. However, a good place to start is to consider the following variables.
Investment Capital
What can your organization afford?
End-goals
What's your company's ten-year plan?
Long-term Affordability
How much is a managed host going to cost over the next decade?
Skill and Resources
Does your organization have the ability to support and maintain the equipment.
Risk Aversion
Does your organization have the appetite to absorb the risks that come with Owning vs. Pay-As-You-Go should it need repairs or even replacement.
Opportunity Cost
Can your organization afford the time and money it takes to put the infrastructure in place, or do you need to be fully operational in as little as possible?
Flexibility
Is your organization experiencing extreme market influx/contractions that requires you to be able to upscale/downscale on demand or can you afford progressive planning?
Is Ownership the Right Choice for You? (CapEX)
Pros
Control over your hardware
Determine own maintenance schedule
Tax deductible asset
Breakage costs – potential to earn more once amortized.
Cons
Upfront investment
Repairs and maintenance
Inhouse support skills or hire 3rd party vendor
Sizing for now and later
Aging equipment
Is Pay-as-You-Go the Right Choice for You? (OpEX)
Pros
Less upfront costs
Up-to-date equipment
Predictable monthly expenses
Greater flexibility - adapt to competitors, limited support skills required and reduced risk
Cons
You don't own the equipment
Pay more in the long run
Fixed lease terms – pay even if not using it
Less control
Homogenous offering - Lack of competitive-edge
Know what it feels like to have a seamless process in place for any backup issue.
Invest in a process for any scenario that meets the needs of your customers and keeps their data from being exposed.